#Casemet-team
What kind of persons, stories and professionals can be found among Casemet employees? Welcome to find out!
We've put together a few personal work-stories on this page. Whit these stories we want to tell you about our daily work and most importantly, people. More stories are also coming!
---
Quality manager often finds herself "between the case and the lid"
Whether you are on the office or production site, the atmosphere sharpens a bit as Casemet's quality manager Riina Strömberg's determined steps approach. Riina's area of ​​expertise includes the maintenance of quality and environmental systems and the handling of customer complaints. In her work she receives both roses and twigs. So it's no wonder that Riina's approach straightens the posture a bit and makes one´s eyebrows rise.
The daily work mainly consists of customer communication, surveys and reporting. Riina's career at Casemet started as a summer employee. Over the years she has progressed to more and more responsible tasks, now being responsible for the entire Casemet Group's quality system. Riina raises the confidence to carry out her own field of work freely and the work community as the most valuable aspects of her own work. "Coworkers play a huge role in well-being at work."
"In the quality manager's negotiation tasks, one often finds itself a little bit between a tree and a bark. Or the steel case and the lid!" laughs Riina.
---
The operator's grammar
The first thing that easily comes to mind from a comma error is a grammar test. For Casemet's gasket machine operator, Juha Kakriainen, comma errors rarely happen.
As a machine operator, Juha is responsible for ensuring that the silicone and polyurethane gaskets in the metal cases are in the right place. When a new product enters the production, a completely new program code must be created for it, according to which the machine will perform gasketing. "At this point, even a single comma error can easily take the job into the woods." notes Juha. The work requires a close eye on both the use of the machine and the examination of the end result. The trained eye already distinguishes just with one glance whether the seal is successful or not. A new challenge to work has been brought by Casemet's new polyurethane gasketing machine, which is being put into production use. But in fact, learning something new and creating new program codes are in Juha's opinion the best thing in his job.
In his free time Juha needs speed, tactical approach and physicality when he plays American football. Fortunately, there is no comma haunting in those football fields.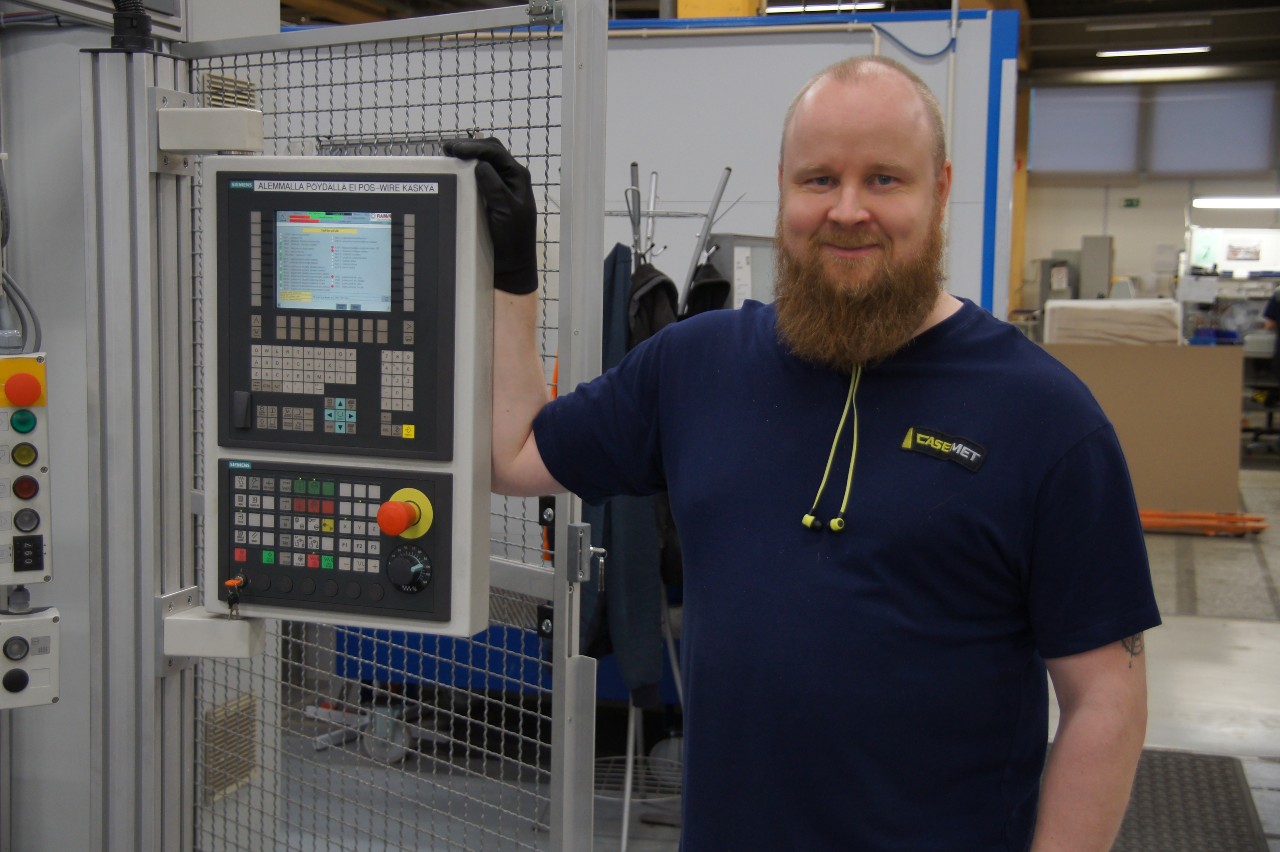 Juha Kakriainen, Machine Operator
---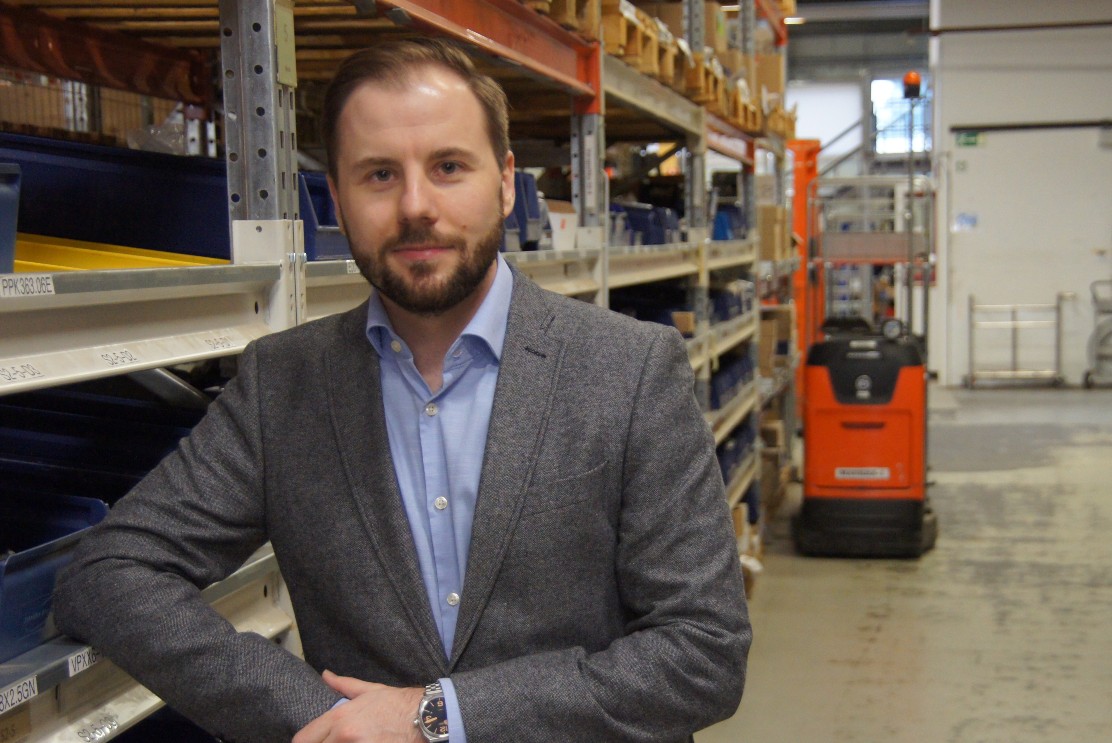 Teemu Paappanen, Purchasing Manager
Purchasing Manager 007
It is a regular working day at the Casemet's office, surrounded with sounds of office work. Someone's phone is ringing. The headphones land on the table and the phone is answered with a determined voice: "Teemu Paappanen". For a while, there is a very technical and professional telephone conversation. Then Teemu, like a secret agent, rushes to visit Casemet's production.
This secret agent, Teemu Paappanen, is responsible for the success and development of Casemet's entire supply chain. Significant parts of his task field are supplier cooperation and negotiations. The work itself is often hectic and requires rapid responsiveness and foresight to balance the availability of products and components with production. The demands and responsibilities of the work tasks have increased as the career progressed, which has also provided Teemu with an opportunity to develop and enhance the company's supply process.
But then, what does this secret agent, who purchases metal as a living, listens with his headphones? "Metal, heavy metal" answers Teemu. Of course.
---
Messenger of information and good mood
From time to time it's good to stop and remind oneself and the others how important encountering the other person is, whether it´s digitally or face to face. Casemet Pärnu's office & customer service assistant Anneli Kuusk has a special skill to pass over good mood to both customers and colleagues. She sincerely faces the other party. That truly makes one feel good.
Anneli Kuusk is responsible for Casemet Pärnu's customer service as well as for several tasks related to the office and personnel administration. The area of responsibility, which is slightly more invisible, but even more significant, is the transmission of information. It is extremely crucial to provide correct information at the right time, both for customers, for own team, for production and for sales. Anneli knows that she has succeeded in her work when things run smoothly. Anneli runs the information and information runs the operations.
The tasks of the customer service and the office are not easy, as demanding requests for clarification and urgent inquiries are received every day. Even in difficult situations, Anneli´s credit for personal and other´s professional skills remain. "You can go a long way with kindness and understanding." Anneli smiles.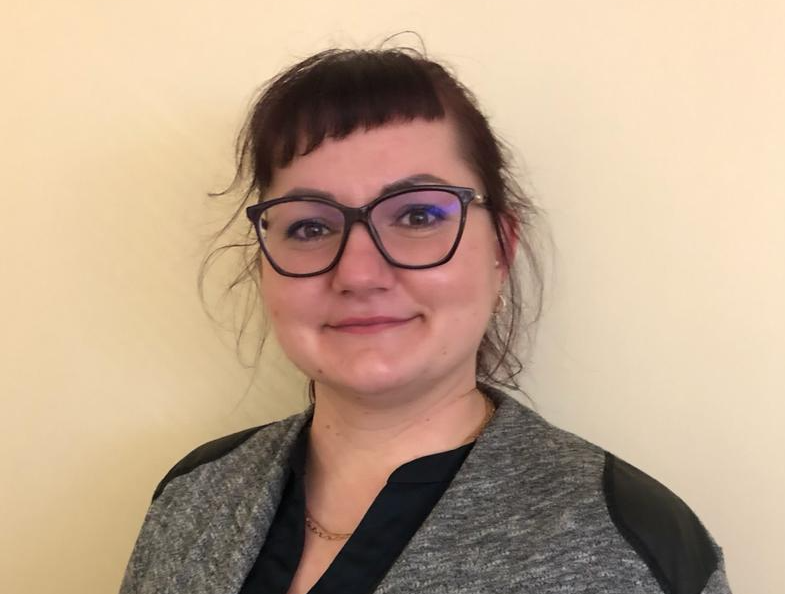 Anneli Kuusk, Customer service and HR specialist, Casemet Pärnu
---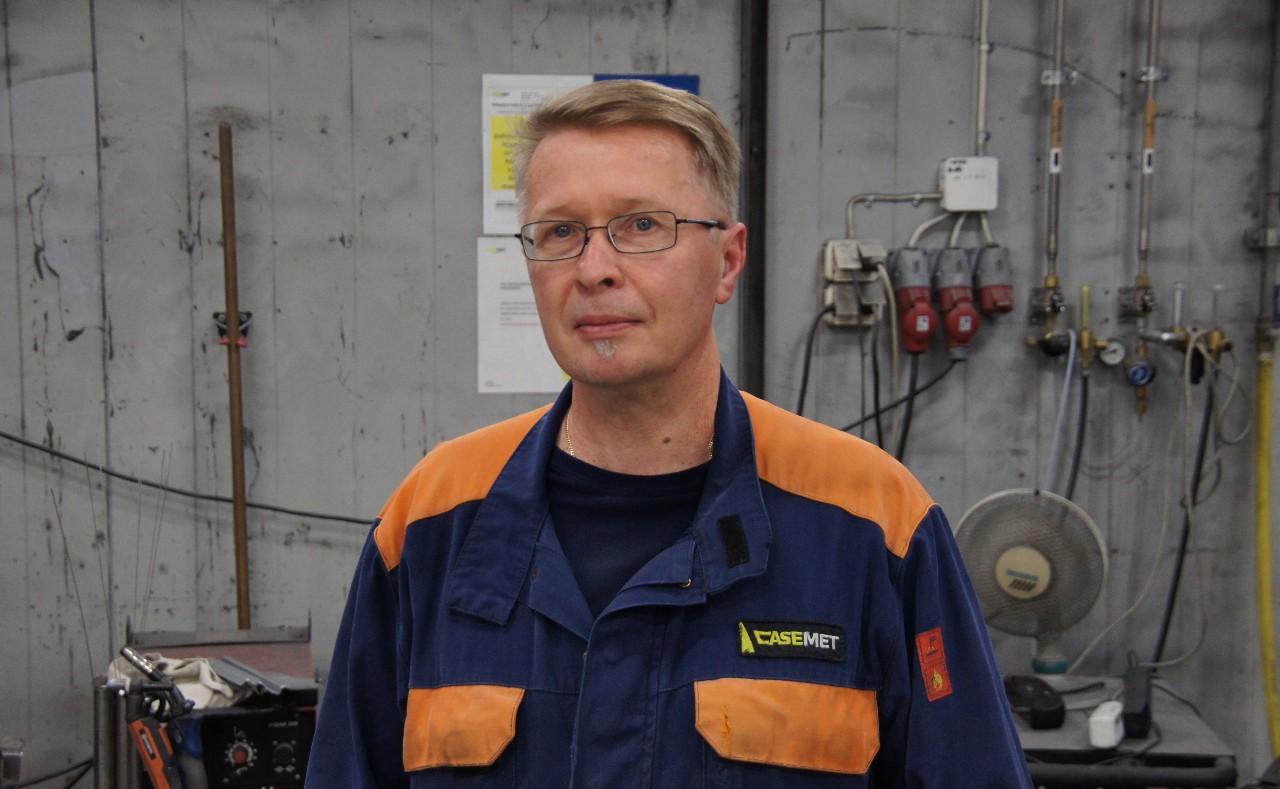 Ahti Partti, Welder
Welder's professional skills are always needed
During the career of Casemet's experienced and professional welder, Ahti Partti, much has been done and happened. The work tasks that once began with spot welding have only become more demanding, bringing with them the guidance of new welders starting their careers.
In Partti's opinion, however, the most significant change over the years has been the development of the machinery used in the work. But while the technology has brought additional efficiency to production, no one or anything can replace the work done by the welder's hands. Even a welding robot doesn't bend to everything, unlike Ahti! "The best things about work are the moments of success. "Thanks from the customers makes happy." smiles Partti.
---