Casemet Pärnu in cooperation with the local basketball team Pärnu Sadam
Supporting local expertice and sports activities have long been important to Casemet. At its best, a successful collaboration is honed into a partnership that offers mutual growth opportunities.
For the past year, Casemet Pärnu has been working with the local basketball team Pärnu Sadam. The Casemet team in Pärnu includes many basketball fans, so the cooperation has been close to the hearts of many. And what's best, Casemet team members are regularly raffled tickets to the season's games, so we get to cheer on the team in the stands!
Pärnu Sadam currently plays in the Estonian Basketball league, Estonian and Latvian PAF league and FIBA Euro Cup league. So the team will have plenty of games during the season. Thank you Pärnu Sadam for the season so far and good luck and success for the future!
In the picture, Casemet Pärnu factory manager Taavi Laursoo with the Pärnu Sadam team.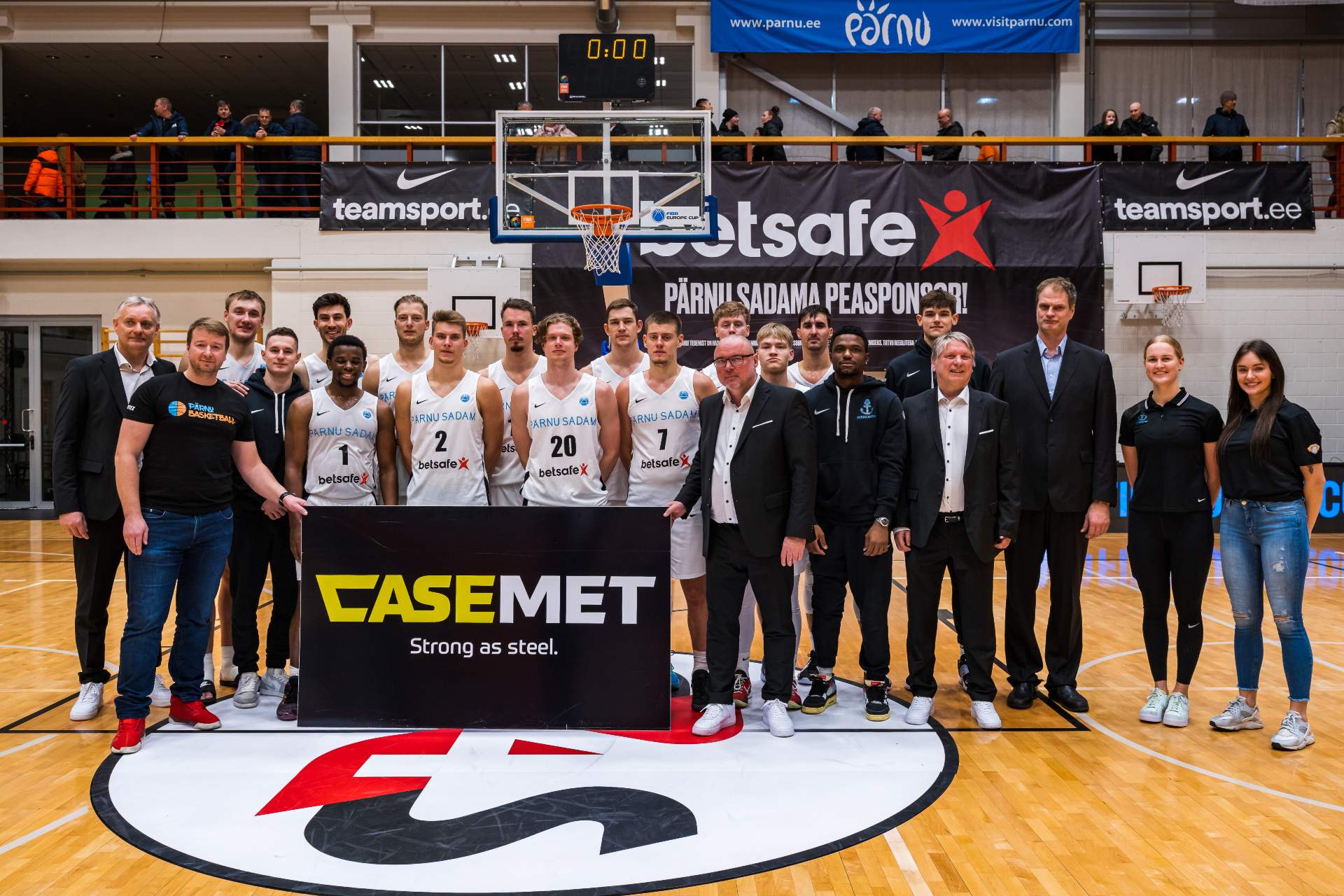 Kohaliku kogukonna ja sporditegevuse toetamine on Casemetile juba ammu oluline. Edukas koostöö on kujunenud partnerluseks, mis pakub mõlemapoolseid kasvuvõimalusi.
Casemet Pärnu on viimase aasta jooksul teinud koostööd kohaliku korvpallimeeskonnaga Pärnu Sadam. Pärnu Casemeti meeskonnas on palju korvpallifänne, seega on koostöö olnud paljudele südamelähedane. Ja mis kõige parem, Casemeti meeskonnaliikmed osalevad regulaarselt hooaja mängudel, nii et me saame meeskonnale tribüünidel kaasa elada!
Pärnu Sadam mängib praegu Eesti korvpalli-, Eesti ja Läti PAF-i ning FIBA Euro Cupi liigas. Nii et meeskonnal on hooaja jooksul palju mänge. Aitäh Pärnu Sadamale senise hooaja eest ning edu ja õnnestumisi edaspidiseks!
---