Casemet at Subcontracting Fair 2023
Subcontracting fair 2023 will be held on 26–28 September at Tampere Exhibition and Sports Centre. We warmly welcome you to the fair!
The theme for 2023 is Globally Local
Globally Local wraps the world of industry together, from local production to international cooperation. In time, reliability of supply, location of production globally, local expertise and production, and global connections speak for themselves. The role of technology in relation to its creators, and the industry shaped by it, emerges as one of the key factors in the field.
Come on site to explore our wide range of standard enclosures and hear about our special expertise in customizing enclosures and contract manufacturing as well as current issues:
• Enclosure solutions and their customization options (e.g. machining, painting, screen printing)
• Customer-specific product sets of contract manufacturing
• Casemet Mikkeli and Pärnu´s new machine investments and development projects
The Casemet team includes Jyrki Pitkänen, Ari Yrjänäinen, Ari Karjalainen and Mikael Broberg. You can find us in hall A in stand A 541. You can get free admission to the fair here.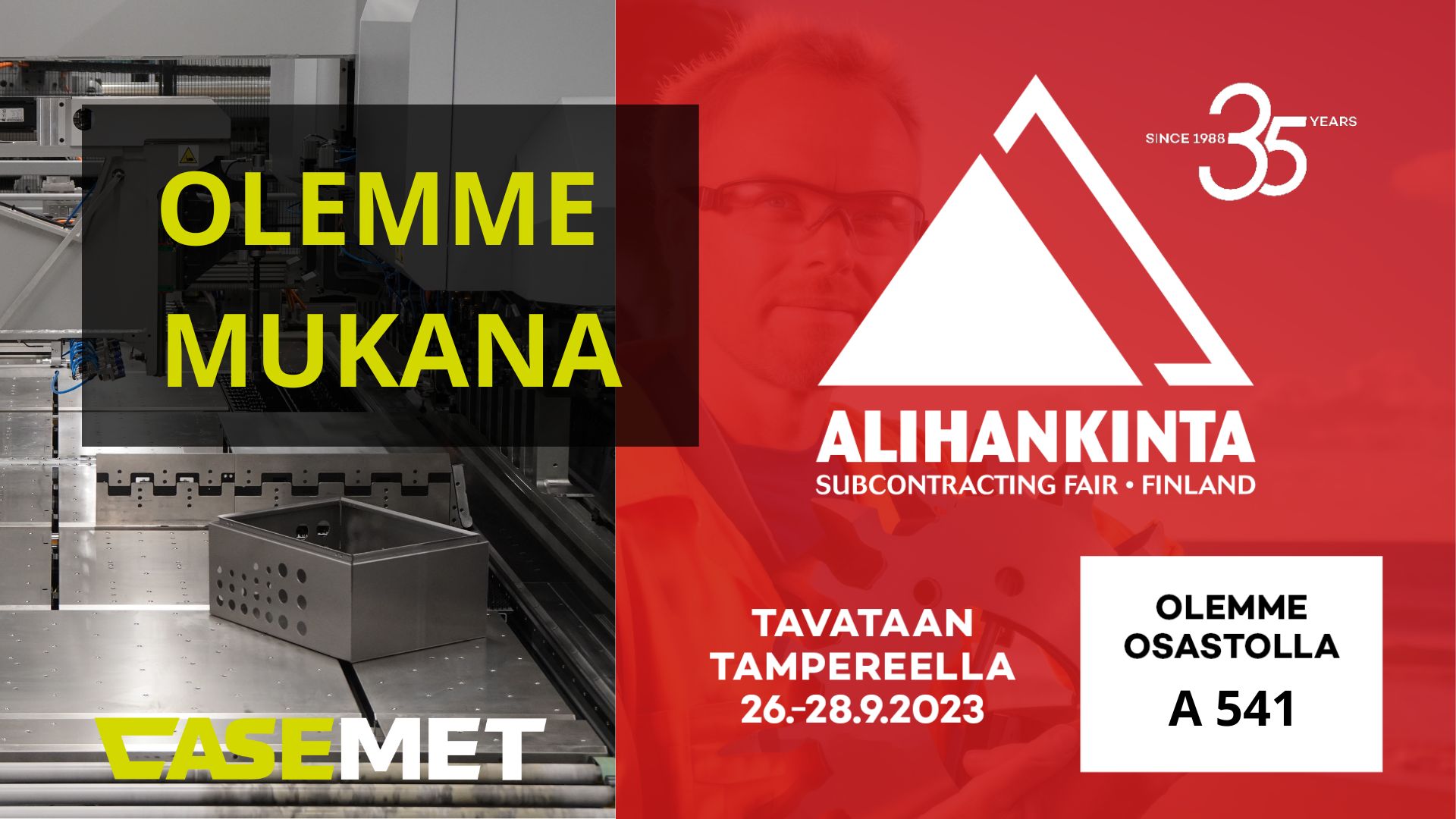 ---