The cooperation between Casemet and Jukurit will deepen into a main cooperation partnership
Casemet and Jukurit have been cooperating closely for a long time. Both are united by the desire to grow and develop, and over the years the partners have been able to follow each other's significant development steps. Excellence is emphasized in both Casemet and Jukurie's everyday work - aiming high with a dynamic team and continuous improvement. Casemet considers the cooperation with Jukurit to be significant and important. It's great to support local expertise, attractiveness and recognition. Now, in the coming season, the cooperation between Casemet and Jukurit will deepen even more, as Casemet is one of Jukurie's main cooperation partners.
Last week, Mikkeli´s Jukurit goalkeepers Markus Ruusu and Rasmus Korhonen and defender Oliver Larsen arrived at the Mikkeli factory as our guests. It was great to be able to exchange news and thoughts about the upcoming season with the players!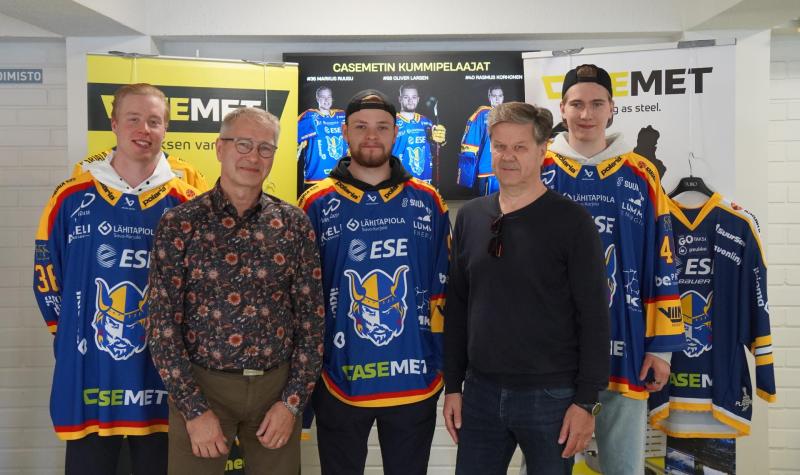 "Casemet has been part of Jukurie's network of partners for years, and we are happy that our partnership will become even closer. Both parties know each other and together we can be even stronger in the coming season," says Pekka Pöyhönen, Sales Manager at Jukurit.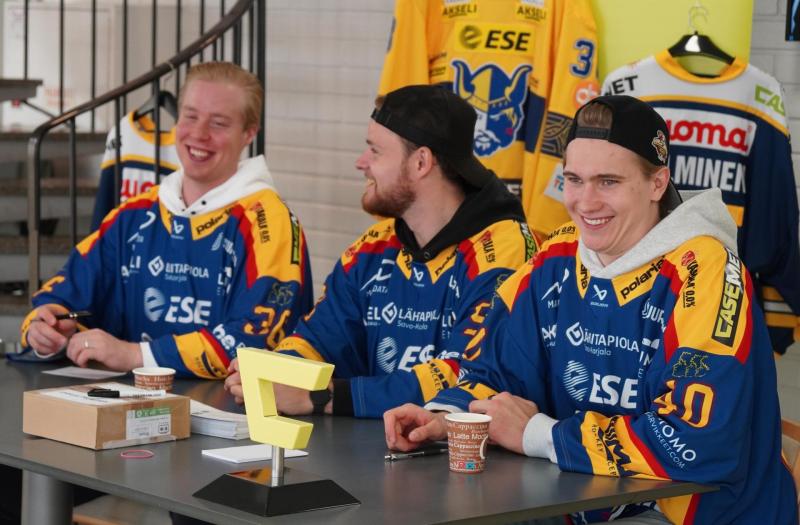 The cheerful players said the team is in good shape and ready for the upcoming season. During the visit, autographs and tickets to Jukurit games were handed out to the Casemet team members, and one lucky Oliver Larsen jersey was drawn. In addition, we were able to take a small quiz with the players, ask questions and take pictures with the players.
Thank you Jukurit for excellent visit! This is a good place to continue working together. Everyone seems to be eagerly awaiting the start of the games – both the Jukurit team and the Camet team!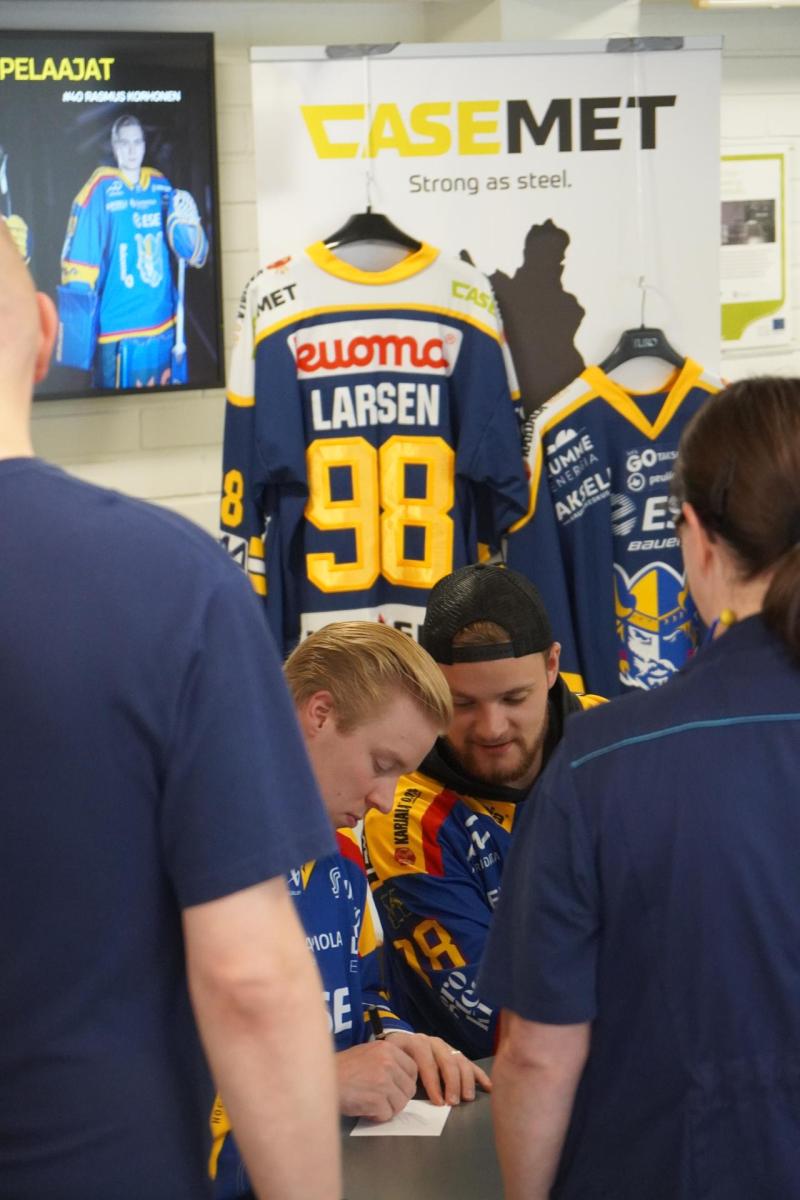 You can read Jukurit announcement about the partnership here and upcoming season's matches: https://jukurit.fi/
---